Past events
I run events as a Lead LA Ambassador for Trip LA by Skyscanner, formerly gogobot.com. Large or small, alone or with a team, these events have allowed me to meet so many great people in this town, and to build one of the best travel focused communities in the world.
COD Seafood Restaurant - Exclusive Gogobot Tasting event
Gogo Day Club flyer - designed by me!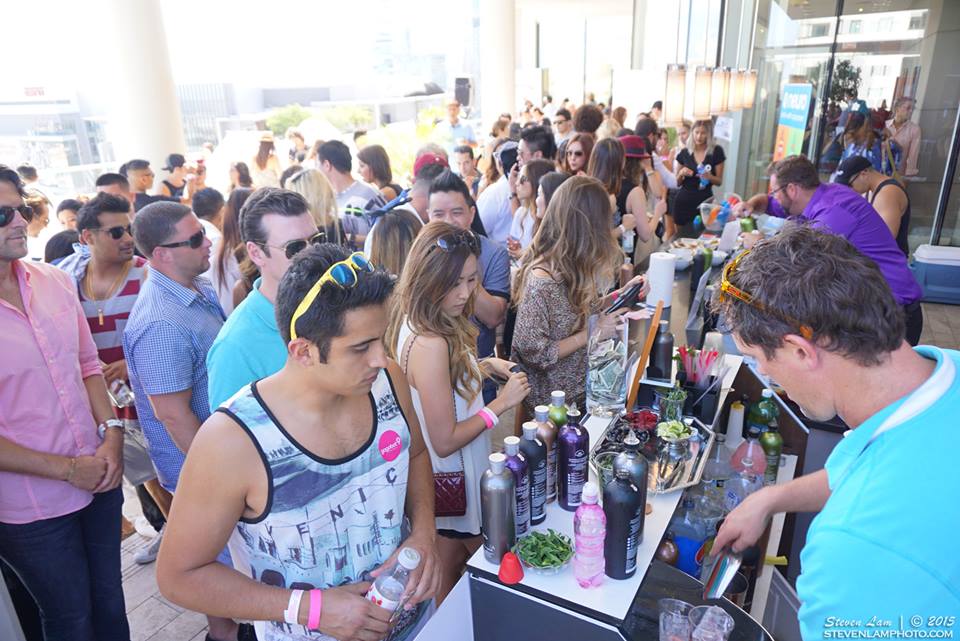 Gogo Day Club in full swing
GoGoBot LA presents: The Dark Kingdom
Gogobot LA presents to you: The Dark Kingdom. To celebrate this year we want you to take your favorite, beloved Disney character and transform them into a darker interpretation of the original.
Imagine Mickey with shredded ears and vampire fangs, or an all black Snow White covered with red blood stains, a Tarzan with a scary mask and creepy tattoos…the possibilities are endless and downright scary! We've got a great venue where the drinks will be flowing, the food plentiful, ambient performers all night long, and the music thrilling. Expect to have a blast in a sea of endless swag. Pros will have access to their own "VIP" section and open bar from 7-8pm. All other guests that write 5 new reviews on Gogobot prior to the event will receive 2 complimentary drink tickets at the door. VENUE:
The Mid-City Arthouse - There will be several spooktacular rooms set up to indulge all of your senses.
FOOD:
There will be complimentary tastings in the VIP section for Pros and we just confirmed Mago's Tacos will be serving up fresh tacos and burritos, made to order (bring cash)! ATTIRE: Please come in a Disney inspired outfit with a dark/scary twist. Best costumes of the night will receive special prizes. Categories include: Most Creative, Most Dastardly, Most Innocent Turned Dark, Best Pair, Best in Show.
PERFORMERS:
- Sioux ZQ - Jade
- Ramen Crew
- Secret Pole Sisters
- Burning Ember Arts
- Modern Sirens
- Zaylaa Van Hoops
- More TBA...keep checking for updates!
FEATURED ARTISTS:
- Llamadilla
- Brenda Barrios
DJ:
https://soundcloud.com/marcusshadden
DONORS:
- Madria Sangria
- Shellback Rum
- Barefoot Wine
- More TBA!
Source – https://vimeo.com/110632367
The Amazing Gogobot LA crew
Shuffleboard at Gogobot Pro event at Simmzy's
Gogobot Pro event at Simmzy's
Fun event to celebrate the new Gogobot PRO's in the LA area! We had a private room at Simmzy's Burbank, newly open earlier this year. We played shuffleboard, ate awesome sliders and fish tacos, and drank up some Moscow Mules. Great fun!
Gogobot Brunch event at Little Easy
Delicious grub at the newly opened Little Easy in Downtown LA. Gogobotters got to chow down on delicious New Orleans style food, jammed to live Jazz, and got to take home Carnivale style swag - and a bottle of hot sauce!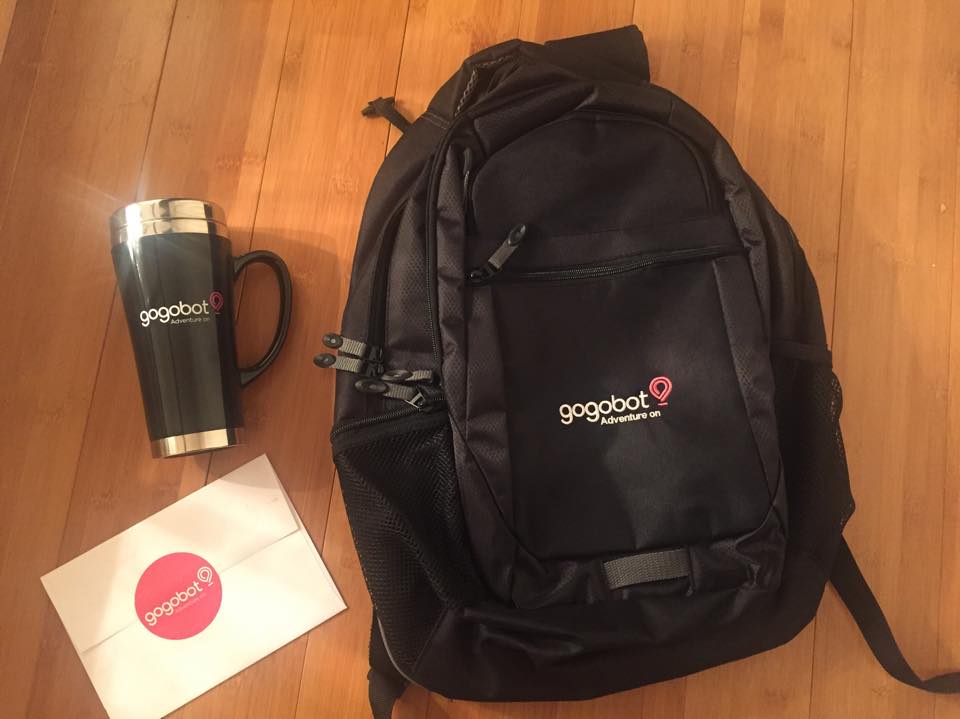 SWAG
The kind of caliber of swag a Gogobot Pro gets! Whoo! Photo courtesy of Mary Ang
Evening of Jazz and Dave and Busters
Dave and Busters hosted our event at an Evening of Jazz at Hollywood and Highland. Great event Laila! We're showing off our play cards - each of us got to play for the whole night - unlimited free play!
Gogobot x Unique LA
Brought some Gogobotters out to Unique LA, a great shopping event to check out vendors who have made all of their items in LA. We shopped and shared stories of our loot over tacos down the street, fun event!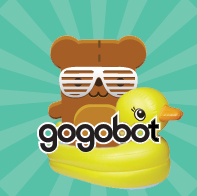 Gogobot Tall Ships
In lieu of the 40 foot tall Giant Rubber Duck making its rounds to LA, Gogobot will bring the party to the harbors of Long Beach. With a Gogobot remix of Ducksauce's popular track, "Barbara Streisand," we'll be shooting our third music video in the series of our fellow Gogoboters celebrating our community. The video will splice in testimonials of CMs, Ambassadors, Gogobot Pros, and those new to Gogobot of how Gogobot has celebrated the communal love of bringing people together - and of course the "Gogobot Dance" (super easy - we will teach you there)!

Gogobot will sponsor the first 30 tickets into the Tall Ships Festival that Saturday morning to all users that meet the requirements for viewings of the duck and other fun booths and activities taking place at the festival.

Who:
This event is open to all Gogoboters

Dress Code:
Worldly, Patriotic, Fun, Wacky and Duck-Like
(We will be providing you with country flag capes to rock)

Food:
The 30 selected Gogoboters will be fed lunch at the Festival. However, if you want to indulge in other snacks and bites at the food trucks during the event, please bring cash!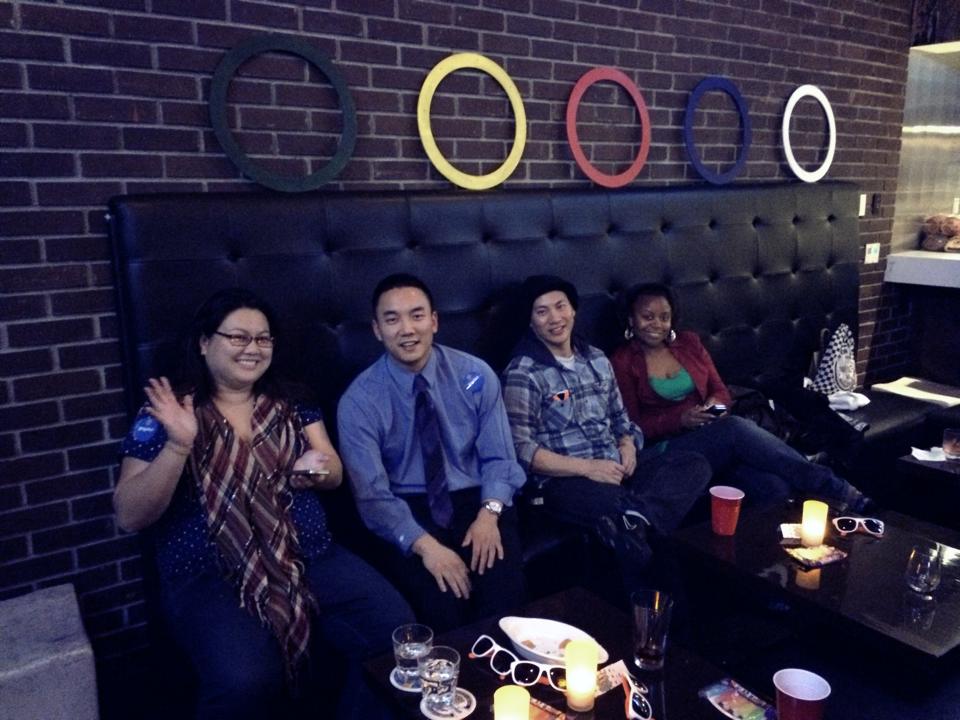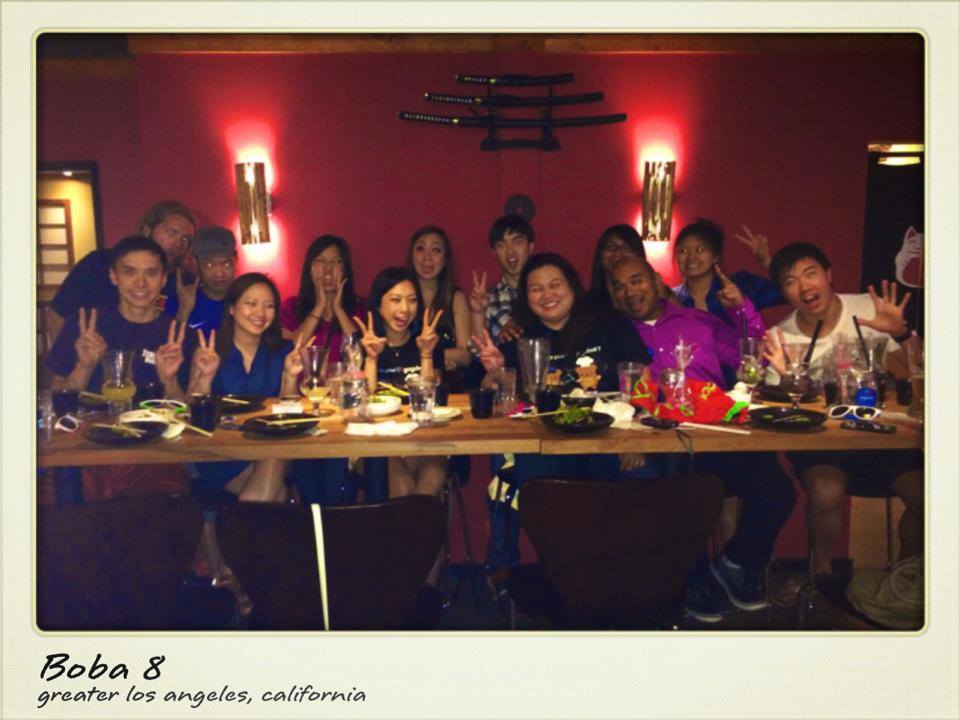 Gogobot Gogoboba event!
My first official event on my own with gogobot! We sampled some of the newest spots in LA that serves ALCOHOLIC boba. I got in touch with the owner, and we sampled some bites while trying some delicious boba cocktails like the "BOBAMA" and the Green Tea Heineken. Fun tasty event, and got to hand out some of our newest swag!